You're ready to preserve property value and cultivate curb appeal – and you're doing it with roof cleaning!
Finding a professional roof cleaning company is the first step. Our team will guide you through every part of the process to make it simple, effortless, and successful. This is what to expect:
1. Get a free quote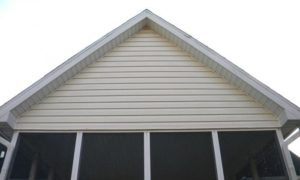 Our online form makes it simple to get an idea of the cost and specs of the service.
2. Schedule your service
After completing your online quote, our team will follow up to schedule your service. We orient this around your calendar, so you can always feel confident that you're getting timing that works for you.
3. We perform a pre-inspection
Upon arrival, our team will inspect your roof to pinpoint any problem areas and develop a work plan.
4. We safely and effectively clean your roof
Using the best soft washing equipment, we remove dirt, stains, and other buildup from your roofing. Our team takes safety seriously – and you can feel confident that you're getting a secure and effective solution from Smart Wash.
5. We perform post-inspection
We take our "satisfaction guarantee" seriously. After every service we deliver a rigorous post-inspection to ensure that it lives up to our standards.
6. We leave your property as we found it – and your roof better!
Our team is considerate of your property, and we take care to thoroughly clean the worksite before we leave.
With a professional roof cleaning service from the experts at Smart Wash, your property is primed for the best!