Reston's Premier Resource for Pressure Washing Professionals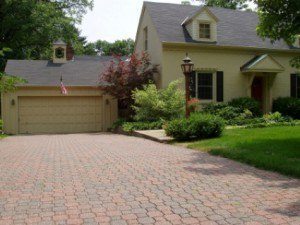 The exterior of your home is likely as important to you as most interior elements. That is because your home represents you; your tastes, your character and your commitment to a clean and welcoming neighborhood. Sometimes, your exterior elements will become stained and dirty, marring the beauty of your exterior design. Harder surfaces, such as your concrete and brick elements, will prove to be a challenge to get completely clean. That is when you need to call the pressure washing experts at Smart Wash your Reston Power Washing Choice.
Reston Power Washing
We proudly offer Reston residents the most effective and safe pressure washing services around. We can get any stain out of any surface and we won't damage your property. Our technicians are professionally trained to control the pressure of our equipment and utilize it with precision so as to maximize the clean in a minimum amount of time. That is why we are the top choice for Reston pressure washing experts.
At Smart Wash we clean all of your hard surfaces. If you have rust stains you simply have never been able to get out of your patio, we can clean it. Oil spots on the garage floor? We'll handle those too. How about the grease soiling your once glimmering white driveway? We'll have that up in no time. When we get done cleaning your surfaces there will be no trace of algae, mold, rust, dirt, oil, grease, battery acid or any other contaminant. We leave your surfaces pristine clean like they were brand new.
We also offer pressure washing for businesses in the Reston area. If you have parking lots, walkways or commercial concrete or stucco buildings that need cleaning, our pressure washing equipment can handle the job.
Softwashing for Your Roof, Siding & Delicate Exterior in Reston
Some of your exterior elements are too delicate to effectively clean with high pressured water. Things like roofing shingles, painted wood and many other wooden structures would be damaged by the high velocity water shooting out of a pressure washer. These exterior elements require a different approach, which is why Smart Wash also offers softwashing services.
Softwashing utilizes powerful cleaning solutions that set in and soak deep down to the root of stains, algae and mildew and dissolve them at their source. Once the solution has broken down the contaminants, a gentle stream of cool water is all it takes to wash away the grime and reveal a sparkling clean underneath.
At Smart Wash we mix each softwash solution on site, basing concentration levels on the material needing to be cleaned. That way every job ensures a custom clean that is perfectly designed to address your exterior's unique needs. So when you need your exterior elements to be thoroughly cleaned, call the softwashing experts at Smart Wash.
If you are looking for a Reston Pressure Washing Company then please call 703-595-4000 or complete our online request form.