Gutter Cleaning
100% Customer Satisfaction Guarantee!

Free Estimates

15+ Years of Industry Experience

Competitive Pricing

Friendly & Efficient Service
GET A FREE ESTIMATE
Benefits of Gutter Cleaning
Clearing out your gutters is arguably the most dreaded household chore of all time. It's messy, time-consuming, and it can be dangerous. And as such, it's easy to put off for months, years, maybe forever. But gutter cleaning in Alexandria isn't just about looks. It actually benefits your property in many ways. Here's how!
Keeps Pests Away
What does a pile of leaves, twigs, and debris look like? To you and me, it looks like a mess. But to birds, rodents, and bugs, it looks homey. So allowing these things to build up in your gutters is like giving these pests a personal invitation to move in with you. Nobody wants that. Not only are these critters unclean and difficult to get rid of. They also carry diseases! So keep these guys away from your property by calling Smart Wash to clear your gutters.
Protects Your Landscaping
What does a clogged gutter have to do with your landscaping? If the water can't flow through proper channels, it'll pour freely down into your yard instead. That flow will loosen and move soil, drown plants, and ruin your landscaping. Our services will prevent such disasters by removing debris before it can build up and become a clog.
Prevents Water Damage
Well-maintained gutters protect your home from water damage! If they're blocked up, some of the liquid won't be able to leave your roof. Where does it go? Eventually, it seeps into your walls, soaking insulation, plaster, and drywall. Keeping your gutters neat and tidy will help you avoid unsightly stains and expensive repairs inside your home.
Shields Your Foundation
Your foundation's first line of defense against cracks is your gutter system. When working properly, that system collects rain water from your roof and safely deposits it into drains. When it isn't working properly, water overflows, pouring onto the foundation and causing cracks in the concrete. Depending on the damage, those cracks can be expensive to repair. Gutter maintenance will prevent water from undermining the stability of your building!
Types & Materials of Gutters We Clean
Half-Round

K-Style

Custom Built Fascia

Zinc

Aluminum

Steel

Vinyl

Copper

And More!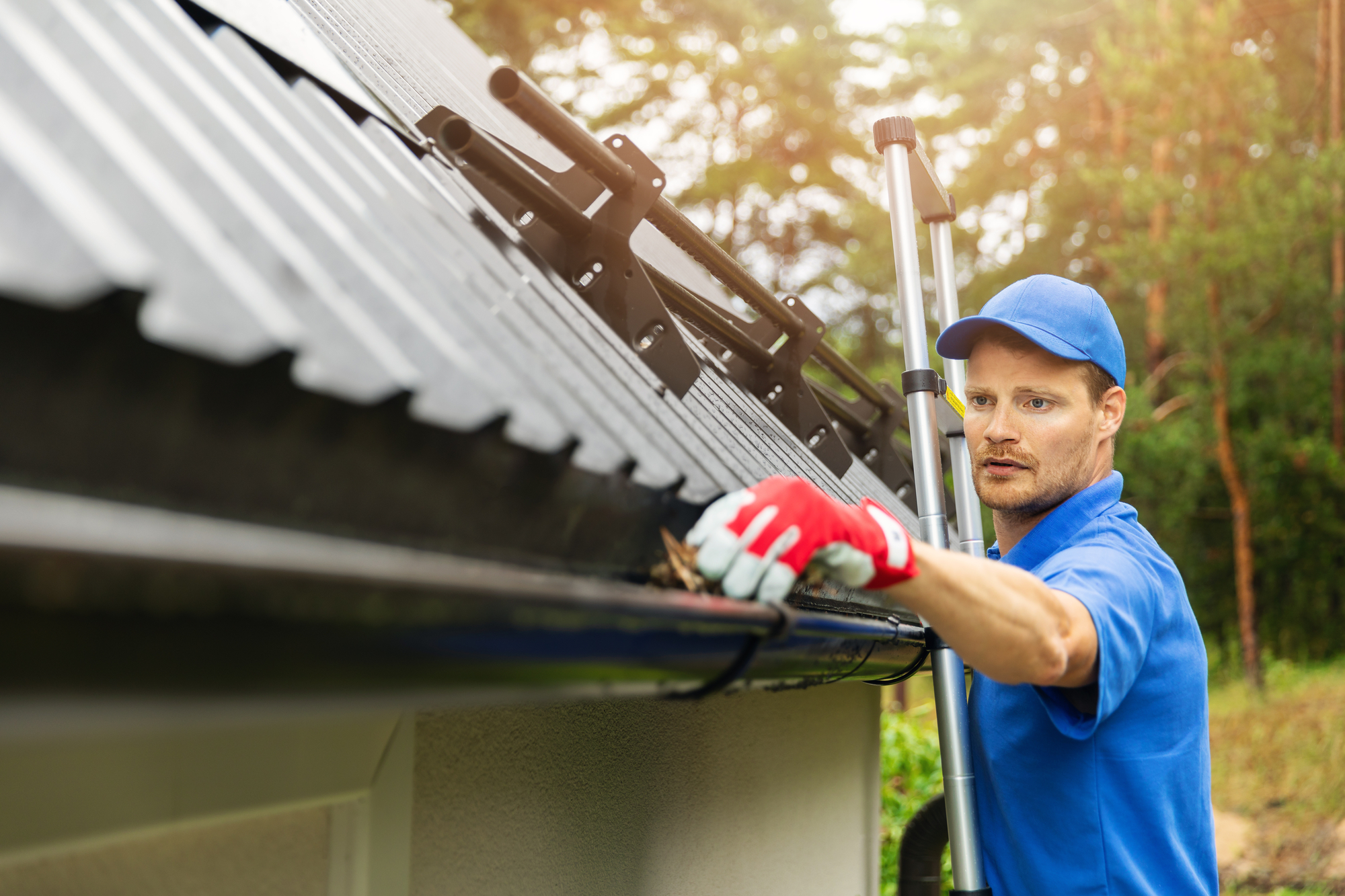 Why Hire a Professional?
In untrained hands, a power washer can become a weapon that destroys your property instead of a tool to restore it. Using too much power can cause several years worth of damage to many of the more delicate surfaces of your home or commercial property. That could cause some expensive repairs. And without experience using these tools, you could be risking your safety! 
The solution? Call Smart Wash of Alexandria, VA! We have the tools, training, and experience to get the job done right. And you won't have to let this project eat into your free time.
Brick

Concrete

Decks

Roofs

Churches

Restaurants

Construction Site Clean Up

Power Washing

Soft Washing

Hospitality Cleaning

Hanging Christmas Lights