Top Notch Pressure Washing Services for Mclean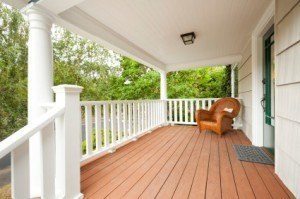 The exterior of your home is the face that you present to the rest of the world. It shows your tastes and style, the pride you take in your property and your commitment to a clean and welcoming neighborhood. The problem is, your exterior is in constant battle with the elements. Over time dust and dirt travel through the air onto your exterior surfaces. They stick to moisture and then get baked on by the sun. This is what causes the gray and dull appearance that builds up after months and even years. Many of your exterior elements will also succumb to overgrowth of algae and mildew. All of these things stand to mar the beauty that is your home's design.
Pressure Washing Experts
The most effective way to fight back is with pressure washing services from Smart Wash. Your hard surfaces, such as concrete and brick, will hold on very tight to these stains and growths. It can be very difficult to clean them, but our technicians can do it quickly and efficiently. We have the proper tools and training to take on any stain on any hard surface with precision. By using the power of pressurized water and cleaning solutions we can cut through any stain and flush it out of your surfaces, leaving behind a glimmering clean. That is what makes us the number one choice in Mclean for pressure washing experts.
Do you have persistent rust stains that never truly wash out no matter how often you clean? What about grease or oil, likely soiling your garage or driveway? Is algae growing up your chimney? All of these problems can be solved with our pressure washing services. With our accurate pressure washing technique, we'll peel away the layers of grime that have accumulated on your hard surfaces and get your exterior looking as good as new.
The Best Softwashing for Your Mclean Home
Pressure washing is a very effective means of cleaning many exterior elements, but more delicate materials such as roofing shingles or painted wood can be damaged by high pressured water. A more effective method must be used to get these surfaces cleaned. That is why Smart Wash offers Mclean home and business owners softwashing services.
With softwashing a powerful cleaning solution is used to break down algae, mold, mildew and other contaminants. The compound soaks deep to the root of these stains and dissolves them at their core. Then, a gentle stream of water is all it takes to wash the filth away and reveal a shimmering shine underneath.
If your roof or gutters suffer from unsightly black streaks, softwashing is the answer. It works on awnings, wood siding and decks as well. We mix our softwashing solution on site with concentration levels determined by the specific materials on your property we plan to wash. That ensures each job is a custom clean that is tailored to your building's needs. So if you want to eliminate that drab, dull look on your home, call Smart Wash for the most pristine shine you've ever experienced.
If you are looking for a Mclean Pressure Washing Company then please call 703-595-4000 or complete our online request form.