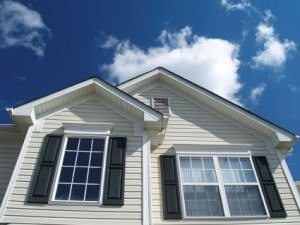 You know that a clean roof is the not-so-secret key to great curb appeal. You know that maintaining your roof helps it last longer. And you know that regular roof cleaning is the way to keep this investment in top condition.
You know the why, and Smart Wash can help you with the how. Our roof washing solution is the most effective way to protect your roof – and it's called soft washing.
Is soft washing different from pressure washing?
Yes! Soft washing uses gentle pressure to clean your roof, which is in stark contrast to the heavy pressure that power washing uses.
Is soft washing effective?
Yes. We use a special cleaning solution that meticulously works at buildup, stains, and other eyesores. Your siding looks cleaner – and the process is safer.
How will soft washing help my roof?
Or roof cleaning process is like a big eraser for your roofing. We have the power to remove stains, black streaks, dirt, and other imperfections.
Your roof deserves top-quality care – and Smart Wash is your source! Get in touch today to set up a soft washing service.