We have some exciting news to share – and we have you to thank! Smart Wash is a Best of Houzz 2017 awardee for Client Satisfaction and a "People Love Us on Yelp" awardee. You rated and the Houzz and Yelp communities listened!
"People Love Us on Yelp" 
Smart Wash is grateful for our customers for your reviews on Yelp. We just won the "People Love Us on Yelp" award and feel honored to earn your loyalty in exterior cleaning.
Background on Yelp: Yelp is an online platform where people can review service providers online. We're proud to be a five-star rated company!
About the Award: Twice a year, Yelp gives select companies the "People Love Us On Yelp" award. This exclusive award is reserved for businesses that have high reviews, consistent customer satisfaction, and clear communication. You told the Yelp world how much you love SmartWash – and our award is a testimonial to your loyalty!
"Best of Houzz" Awardee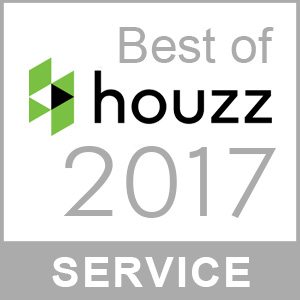 Every year, Houzz compiles a "Best of" list that showcases the most highly-reviewed companies. We won the 'Client Satisfaction' section. This means that customers rated our work and provided testimonials about our property services.
Background on Houzz: Houzz is an online community for property owners. One of their main components is a homeowner-to-homeowner guide of the best property service professionals.
About the Award: It means that our clients love our work! As a "Best of Houzz" awardee, Smart Wash has the highest level of client satisfaction on Houzz.
Past awards: In 2016, we won a Houzz Badge of recommendation, and in 2014 we won "Best of Houzz" for the first time.
We can't wait to serve the Smart Wash community in the year ahead. Thank you for trusting us with your biggest investment – we're proud to make it shine!