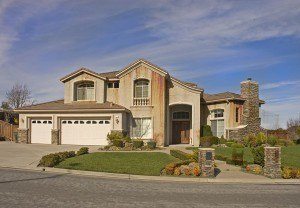 The exterior of your Alexandria home is constantly battling adverse weather conditions. As the metal surfaces of your home exterior are exposed to water, these surfaces oxidize and corrode. Inevitable this process will result in run-off stains that are very difficult to remove.
When your home begins showing signs of rust stains, you and your family cannot enjoy the look of your residence to the fullest. Rust stains detract from your family's enjoyment. Unsightly rust stains can also cause embarrassment around friends and neighbors if they are left to get worse.
Removing rust from the exterior of your property can be extremely difficult. The do-it-yourself solvents are extremely caustic to the point that they can damage surfaces while removing rust. Rust also develops in difficult to reach areas. Without the necessary knowledge and experience, a homeowner can do more damage to his or her home when attempting to remove rust from its exterior.
The rust removal professionals at Smart Wash can help all Alexandria property owners with their rust removal projects. Their experts know which chemicals and methods to use for all manners of surfaces. Their cleaning professionals can restore the look of your home quickly and safely.
Common Areas where Rust Develops
Rust can develop anywhere on your Alexandria property where metal is exposed frequently to moisture. Common areas include under trash containers, around gutters and runoff devices, roofs, residential siding, driveways, sidewalks, under vehicles, near doors and windows, and along fences and gates.
For commercial properties, rust stains can develop under and around signage, bike racks, outdoor furniture, storage facilities, under street lights, and in parking lots. Depending on the surface material, a different rust removal technique should be used so that removing the difficult stain does not impair the loo of the property.
Professional Benefits
The primary benefit of hiring a rust removal expert is that you can rest assured that your property will be restored without causing damage to the surfaces of your Alexandria property. In order to ensure that rust is removed in a safe and proper fashion, it is necessary to be familiar with both the surface that is affected by the rust and the unique type of source that causes the rust.
First, rust stains can develop from various corroding sources. Depending on the source, different solvents and methods should be used to effectively remove the rust stain. Common rust sources include concrete rust stains, fertilizer stains, irrigation rust stains, and orange acid burns.
Second, rust stains can develop on numerous surfaces. Each surface should be treated differently during any rust removal project. For example, concrete rust stains can be effectively removed through a high pressure power washing method. On the other hand, rust stains on delicate surfaces such as a shingled roof should be removed via a soft washing process.
The rust removal experts at Smart Wash have the experience to identify the source and surface of each rust stain on your Alexandria property. In addition, they have the skill to remove all of these rust stains quickly and safely.