Church Cleaning Services Conducted by Alexandria Power Washing Experts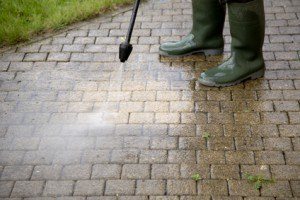 At Smart Wash, our Alexandria power washing and soft washing contractors are some of the most highly skilled property cleaners in the local area. Our team has been called on to conduct all manners of commercial property cleanings like restaurant cleanings and hospitality cleanings. In addition, our soft washing and power washing contractors are highly experienced at church cleaning services.
Call Smart Wash today if you need to hire a professional power washing and soft washing contractor to conduct church cleaning services in Alexandria. Our courteous and polite staff would be happy to assist you in any way that we can. We can answer any questions that you may have about your prospective cleaning project or our expertly performed church cleaning services. Our team can schedule your appointment today.
Cleaning Your Church Can Improve Your Services
In order to make the most of the services your church offers, it is important to keep your property properly maintained. One of the most difficult tasks is keeping the exterior of your church property clean. If the exterior of your church is dirty or dingy, you and your congregation cannot enjoy the services to the utmost.
At Smart Wash, our professional church cleaning contractors can help you with all your exterior property cleaning needs. After our church cleaning services, your house of worship will once again be a beautiful and inviting place. By improving the look of the exterior of your church's property, your property will be more inviting to members of the community and can even increase the size of your congregation. By doing so, our Alexandria church cleaning contractors can ensure that your
Highly Skilled Exterior Cleaners Providing Church Cleaning Services
When makes church cleaning so difficult is the varied number of surfaces that must be cleaned. At Smart Wash, our expert exterior cleaning contractors have the ability to provide for all of your church cleaning needs. We can expertly clean your church's siding, walkways, and parking lot. Each surface requires a different method in order to achieve the pristine look that your house of worship deserves.
Another difficult aspect of church cleaning is the delicacy of some of the surfaces. At Smart Wash, our church cleaning contractors always use the right cleaning methods for the unique and ornate features of our customers' properties. When you hire our power washing and soft washing team, you can rest assured knowing that your church will have its original beauty and that our team too all the necessary steps to preserve and protect every delicate surface and fixture.
Our Alexandria Commercial Exterior Cleaning Experts Provide the Following Services
Commercial Roof Washing
Walkway Cleaning
Brick Washing
Rust Removal
Parking Lot Washing
Garage Washing
Regular Wash Maintenance
Recent Articles
Benefits of Soft Washing for Your Roof

You know that a clean roof is the not-so-secret key to great curb appeal. You know that maintaining your roof helps it last longer. And you know that regular roof cleaning is the way to keep this investment in top condition. You know the why, and Smart Wash can help you with the how. Our...

Read More
If you need to hire a professional power washing and soft washing contractor to assist you with church cleaning services in Alexandria, call Smart Wash at 703-595-4000, or fill out our online request form.